We are a company with a proud sense of social responsibility. Our regard and support for the interests of the community in which we operate enables us to provide sponsorship that supports growth and development, healthy living, education and the culture of the Cook Islands.

We endeavour to accommodate and encourage those interests that reinforce the following:



Health

, Education, Sports, Community

Arts and Culture



Our company is made up of a great mix of Cook Islanders who all have involvement in the community personally and professionally.

Our commitment to improving telecommunications such as faster, cheaper broadband and better mobile services here in Rarotonga and to our outer islands giving Cook Islanders the tools to help them do amazing things, both now and in the future.

That's why our community investment programmes have a strong focus on those groups who are helping build a better future for all Cook Islanders at a variety of levels.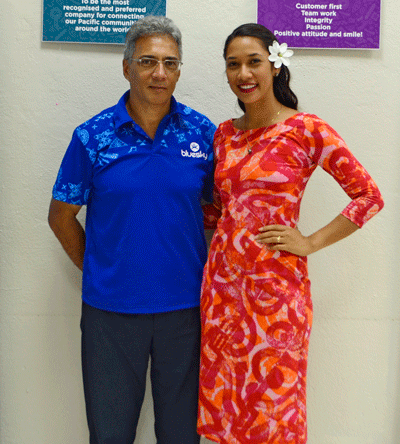 Country Manager - Phillip Henderson with
former Miss South Pacific - Teuira Napa