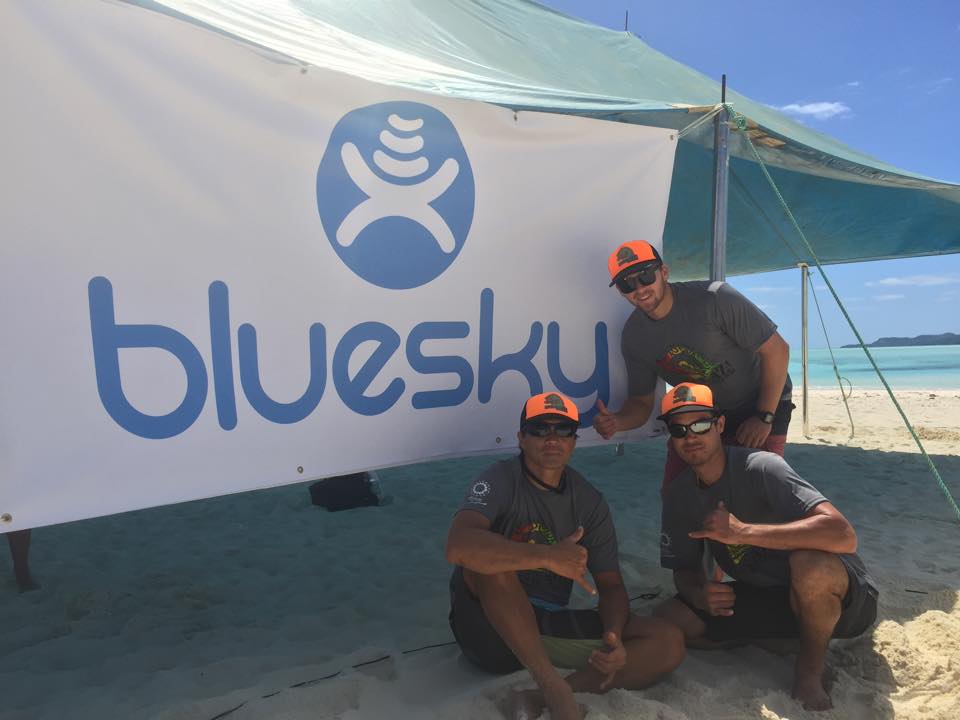 Kite surfers at the Bluesky Manureva 2015
Our Community Projects
The need to bring broadband connectivity to every school and health organization is outlined as a key objective in the Network Strategies report for the Pacific region. Bluesky works with our Health and Education departments to achieve this and has done so for the past 10 years offering reduced rates for our services provided.
We know the internet is recognised as the most powerful tool in opening the world to the Cook Islands and our children as a learning and interactive tool. Supporting these ministries sees our Company and our shareholders giving back to our children and people.

A future project by Bluesky, working with the Ministry of Education, is the development of a virtual education network portal. This will allow students, teachers and institutions alike to exchange educational and teacher training material, develop additional curricular
content material and promote a new information and communication culture.